To view or purchase Tim Grimm physical recordings visit the STORE. For digital sales, visit your prefered sources.
Thanks for considering a Tour of Ireland with me !
https://www.inishfreetours.com/
JOIN me in 2024 !
July 18th to 27th
Counties: Donegal, Mayo, Galway
For more info (including itinerary) please contact:
Ciara Downes:  ciarainishfreetours@gmail.com
For 2023:
SOLD OUT (FULL FOR '23)
AUGUST 26- SEPTEMBER 4
Counties Cork- Kerry- Clare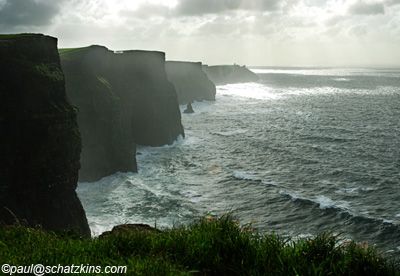 I
September 2013 was my first trip over. We had a great group from 4-5 states and a remarkable Irish tour guide. It is a delightful way to see the southwest of Ireland-- really get a great taste of Irish music, history and culture. I've led groups in '14,'15 ,'16, and '17 and we've had guests from across America-- as well as guests from Germany and The Netherlands.
BELOW IS A BASIC OUTLINE... Please let me know if you might have interest in joining me ! I can communicate with you individually about details- send a tentative itinerary and I'll put you in contact with our US liaison- Vicki Belinoski. For now--   read on-- and here's hoping that you choose to join us for an unforgettable journey !.... Best Wishes, Tim-
farmsongs@hotmail.com
Our tours are for people who don't like tours.  You'll experience the best music and scenery, and will be steeped in the rich Irish culture and history.  Ireland has a rhythm of its own and, when followed, magic happens.  Our tours run 9 days and nights. We bring 15-22 guests and travel in small luxury coaches. Each tour visits three counties for three days and nights each staying in small quality hotels. By day we visit surrounding ancient sites, stone circles, ring forts, fishing villages, beaches, heritage centers, and more. Leaders often bring their musical instruments for an occasional song along the way. We return to our hotel each afternoon, freshen up, have dinner, and and by night we take in music with Irish songwriters, poets, and traditional musicians at traditional 'sessions' of fiddles, penny whistles, guitars, box accordions, tenor banjos, playing jigs, reels, and songs.
The tours are very relaxed and flexible. Guests come from all across the US. and Canada. Our groups tend to get very close making life long friendships.
 Cost covers nine nights lodging, the luxury coach, all breakfasts, three group dinners, music, island ferries, and heritage centers. Guests pay for their flight, lunches, six dinners, drinks and tips. All tours begin at Shannon Airport, SNN, 30 miles north of Limerick in west Ireland.
Here is a nice YouTube link of some of the places we visit in Ireland. Blackie, the piper, is a friend of ours and plays for many of our groups in Doolin County Clare. Enjoy!  https://www.youtube.com/watch?v=6uTxitmHzy0
For more info (including itinerary) please contact:
Ciara Downes:  ciarainishfreetours@gmail.com
and/or- send me a note !
tim@timgrimm.com
for further info on Inishfree Tours:
https://www.inishfreetours.com/