To view or purchase Tim Grimm physical recordings visit the STORE. For digital sales, visit your prefered sources.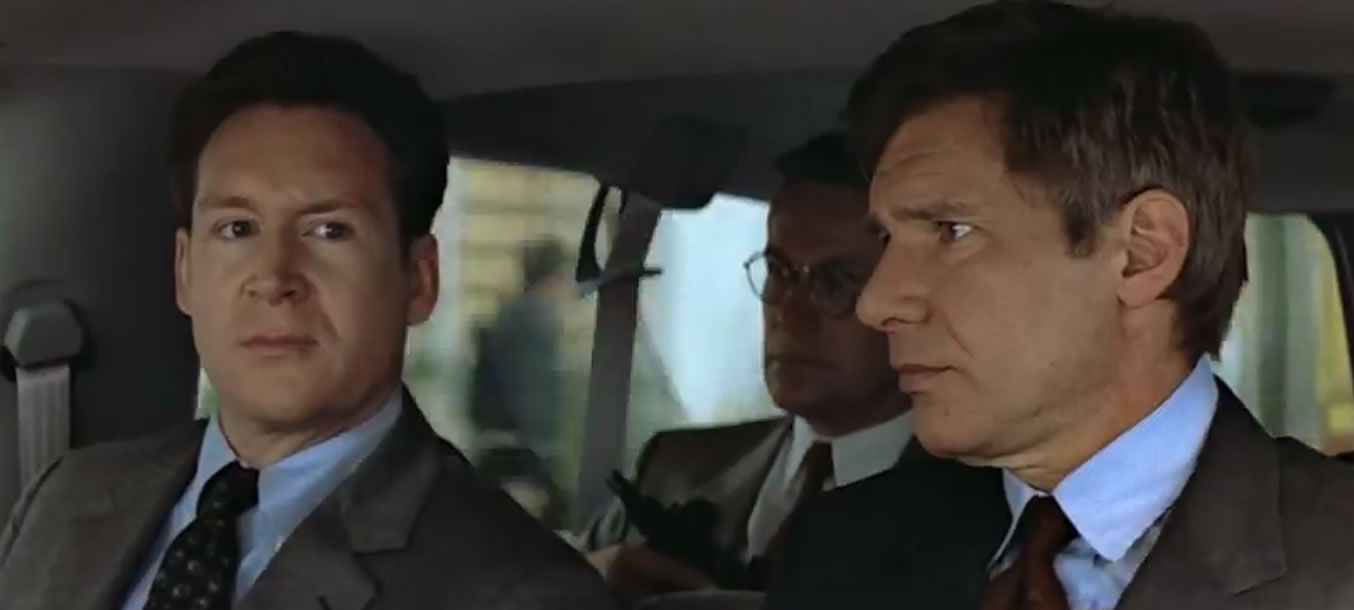 I pursued an MFA in Theatre at The University of Michigan, and from there spent time in Regional Theatre and lived briefly in NYC, then Chicago, where I became active in a vital theatre scene-- working at The Goodman Theatre, Steppenwolf, Victory Gardens...I began taking a few guitar lessons and hanging out at The Old Town School of Folk Music. WIth a few finger-picking lessons under my belt, I began to write and put together a large band-- Tim Grimm and The Truehearts. Around this same time, I began to get more auditions for film and television projects-- and landed roles in films like BACKDRAFT (a scene with Donald Sutherland and DeNiro). I was cast in the television version of STEEL MAGNOLIAS and shot that pilot in North Carolina. The series didn't go, but the project landed me in LA- where I began to guest star on episodic tv and shot some movies of the week, and within a year landed a series regular role on NBC's REASONABLE DOUBTS- with Mark Harmon and Marlee Maitlin. The show lasted for 2 years (long by Hollywood standards) and from there, I shot more tv movies and  feature films. My wife and I decided to leave LA about the time our kids started school. Several of my friends, thought I was crazy-- because the work was still coming in, but I don't regret the move. It's certainly harder to find the film/tv work based in the Midwest-- and also tricky being available for projects while maintaining a busy tour schedule, but it all seems to work out. When I'm really lucky, I'm able to blend the music and acting in the same project.
2020- I'm narrating a radio drama series, entitled THE ERNIE PYLE EXPERIMENT on WFIU - Bloomington, IN. https://indianapublicmedia.org/erniepylepodcast/episodes.php  You can listen to the episodes online and in the final episode you'll hear my new song- written for the project- "Geraldine".
2019/20- Appear in the new feature film- THE LAST SHIFT. Directed by Andrew Cohn and starring Richard Jenkins (I play his brother). The film debuts at The Sundance Film Festival.
2019- Compose music for the documentary, THE REVOLUTIONIST-- on the life of Eugene Debbs (I also voice Debbs) https://www.wfyi.org/programs/debs
2017- Wrote the music (along with The Grimm Family Band) for FINDING HOME: INDIANA AT 200 at the Indiana Repertory Theatre- for Indiana's Bicentennial. The Family and I all performed live for a multi-week run, and the production was filmed by WFYI- Indianapolis PBS affiliate. We also created an album/cd of the same name.
2016- I wrote music for the stageplay- TO KILL A MOCKINGBIRD at Indiana Repertory Theatre. Performed music and songs live for the show AND played Sheriff Heck Tate.
2015- My song, THE LAKE (The Turning Point), was in the soundtrack for the feature film- A WALK IN THE WOODS, starring Robert Redford. I also played Mike in the Tony-award winning play- GOOD PEOPLE, at Asolo Rep Theatre in Sarasota, FL
2014- THE GRAPES OF WRATH stageplay at Asolo Rep Theatre in Sarasota. I had originally acted and performed original music is this play in 2004/5 at Syracuse Stage in New York and Indiana Repertory Theatre. It was great to revisit this masterpiece after 10 years !
2012- Look for the release of AT ANY PRICE -- an independent feature film, starring Dennis Quaid and Zac Effron. Directed by Ramin Bahrani-- dubbed one of the top directors of the decade by Roger Ebert. It's a film about a family and their farm, broken dreams and the politics of seeds. It's being shopped at Cannes and Venice Film Festivals-- should be in public release later this year. I was happy to be back at The Indiana Repertory Theatre this past Spring-- in the tony-award winning play- GOD OF CARNAGE, and in early summer I was back at The Phoenix Theatre (Indianapolis) in a new theatrical piece- FOREVER SUNG- Songs on Aging.
Filmography (features)-
AT ANY PRICE  ( see above)
SLICE OF PIE (an independent short that played in more than 30 film festivals, winning several awards- my song, THE LONG WAY AROUND is the title track)
FORMOSA BETRAYED  (independent film with John Heard and James VanDer Beek- I played his father in the original Dawson's Creek pilot)              
THE EXPRESS  (film about first african-american to win the heisman trophy- with Dennis Quaid- I play a racist coach)
 JOSHUA  (nice to work with Academy-Award winner, F. Murray Abraham. I'm the Bishop-- not the first time playing a man of the cloth)                           
THE INSIDER (worked with director Michael Mann and actor, Russell Crowe)                                                           
MERCURY RISING  (Alec Baldwin's bodyguard-- flew to LA for more shooting, but sent home because of script changes)                                             
UNCLE SAM  (horror movie ! much fun to shoot and a great scene I shot with Issac Hayes)                                                           
CLEAR AND PRESENT DANGER (you've probably seen it-- and occasionally people still recognize me from it. Harrison Ford was gentleman)            
BACKDRAFT (my first big film, shot in chicago)                                                           
MISS MISSOURI ( a french independent film - shot in the midwest- I was one of the leads- an impossible film to find)                                                   
TELEVISION
MOVIES-
SHAUGHNESSY: THE IRON MARSHALL     (I  always had wanted to shoot a western ! The cover of my cd, WILDERNESS SONGS AND BAD MAN BALLADS is a still of me from this show)    
FROGMEN    (co-starred with OJ Simpson. While we were in post-production, the white bronco chase came on television. This will never see the light of day)                                                                       
VOICES FROM THE GRAVE                                    
PRECIOUS VICTIMS                                                      
OVERKILL                                                                           
FIRE                                                                                         
     Mini-Series:
PANDORA'S CLOCK                                                     
     1 Hr- Episode
CHICAGO CODE                                                             
DETROIT 187                                                                     
PRISON BREAK                                                               
TURKS              (- a nice recurring role as "Father Tom" )                                                                             
EARLY EDITION                                                             
AMERICAN GOTHIC                                                     
MELROSE PLACE                                                          
JAG                            (- shot 2 episodes over a couple of years)                                                                               
SWEET JUSTICE                                                             
LOIS AND CLARK                                                         
REASONABLE DOUBTS  (2 seasons as "bruce"- the unsympathetic husband of Marlee Mailin's character. The second season, I've gotten out of prison, am disbarred and become a blues singer for 2 episodes-- doing a John Prine tune and a Townes Van Zandt tune on NBC)                                       
GABRIEL'S FIRE                                                             
     1/2 Hr- Episode
THE LARRY SANDERS SHOW                             
HOME IMPROVEMENT                                              
STEEL MAGNOLIAS           
THEATRE (a partial list)
GOD OF CARNAGE                                        Indiana Rep
PRINE: A TRIBUTE CONCERT                  Viaduct Theatre & Phoenix Theatre
IMMORAL IMPERATIVES                          Victory Gardens
BLUFF                                                               Victory Gardens & Phoenix Theatre
THE BERLIN CIRCLE                                   Steppenwolf
THE MEMORY OF WATER                         Steppenwolf
MILLFIRE                                                        Goodman/Apple Corps- NYC
THE ROVER                                                     Goodman
INHERIT THE WIND                                      Indiana Rep                     (also composer- live music onstage)
GRAPES OF WRATH                                      Syracuse Stage/IRT           (also composer- live music onstage)
RED BADGE OF COURAGE                         Indiana Rep
AN ALMOST HOLY PICTURE                     Centre Stage- IRT- The Chester Theater
ART                                                                     Indiana Rep
DINNER WITH FRIENDS                               Indiana Rep
ON THE RAZZLE                                            Cleveland Playhouse
THE COMMON PURSUIT                              Madison Rep